A flat foot is a term used to describe a collapsed arch, a collapse in the medial longitudinal arch of the foot, and sagging of the heel valgus. The foot flattens and is pushed outwards.
There are two kinds of flat feet:
A flexible flat foot retains motion and the arch can spring back when the foot has no weight on.
A rigid flat foot, on the other hand, is 'stuck' in the flat position and the arch is not present, whether bearing weight or not. There are varying degrees of 'flatness'.Flexible flat foot is typically not painful, though some people may experience pain after playing sports. Rigid flatfoot can cause foot pain during everyday activities.
WHAT ARE THE SYMPTOMS OF FLAT FEET?
Patients may complain of arch pain and heel pain. Commonly there is pain on the outside of the foot, where the foot meets the ankle, as the collapse foot abuts against the ankle. Muscle cramps within the foot and onto the leg may occur. In general, patients have pain with activity, such as walking or running. Irritation from shoe gear can cause redness and swelling.
There are a variety of causes of flat feet. Flat feet can be genetic, acquired, and develop over time. Injury, tendon problems, and arthritis can also lead to flat feet can lead to flat feet. Rigid flat feet may occur from a condition called tarsal coalition, where the bones in the back of the foot are genetically fused or locked together.
Non-Surgical Treatment:
Purchase better-fitting shoes. Use shoe inserts, preferably arch supports.
Rest the foot and apply ice to the painful area.
Take anti-inflammatory drugs to relieve pain.
Ask your doctor if you need to follow a physical therapy program.
Surgical Procedure often includes:
Heel Bone Realignment.
Repairing a stretched or torn tendon.
Using a piece of one tendon to lengthen or replace another.
Fusing one or more of the bones in the foot or ankle together.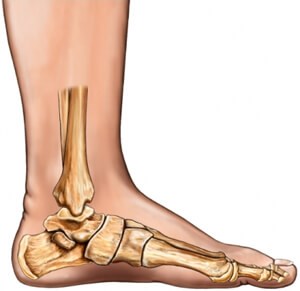 Reviews
"Dr. Levine and staff are absolutely amazing. I had several consultations with other podiatrists, none came close Dr. Levine or Dr. Ryan. Both do meticulous work. I had very painful bunions on both feet, Dr. Levine removed both and I barely have scars (seriously!). Kind, compassionate, and TOP in her field. My sister suffers from the same (painful bunions), and she lives over an hour and half outside NYC but she will ONLY see Dr. Levine for her surgery. I highly recommend 100%!!!"
- D.G. /
Google /
Dec 10, 2020
"Dr. Suzanne Levine and her team are the best! I had a bad infection on my toe that looked dreadful. Dr. Levine treated it with a laser that was gentle, quick, and effective. After two treatments, my toe looked 100% better! I would definitely trust them with any foot issues in the future"
- J.G. /
Google /
Nov 20, 2020
"Dr. Levine and her team are real top professionals in the field of podiatry. I came here because of a misdiagnosed foot problem. Dr Levine identified the issue immediately. Also the office is state of the art and supper efficient!"
- K.O. /
Google /
Nov 17, 2020
"Dr. Levine, Dr. Ryan and the team at Institute Beauté provided the best podiatry services and overall healthcare experience I have ever received. From my initial consultation through both of my foot surgeries and follow-ups, I have had every question answered, every treatment clearly and patiently explained to me and am treated like family during every visit. Dr. Levine is at the top of her field and introduced me to innovative procedures that were able to correct foot problems I formerly thought I would struggle with forever. Correcting my foot pain has changed my life and I could not recommend Dr. Levine and her team highly enough."
- R.S. /
Google /
Nov 17, 2020
"I knew from my consultation with Dr. Ryan that I was in great hands at Dr Levine's practice. He answered all my questions, putting any concerns at ease, educating and assuring me on problems and solutions. We were on the same page when I left the office and I felt confident to book the operations. I was treated for multiple ailments including bunions, flat feet, and crooked toes. Within a month, I can feel the difference in my arch and even the way I walk, not to mention how much better they look. The office is aesthetically glamorous, it gives me great vibes, and the girls at the desk are so sweet and accommodating. This is the place to go if you have any concerns about your feet!"
- B.B. /
Google /
Nov 17, 2020
Previous
Next
Related Procedures